Posted on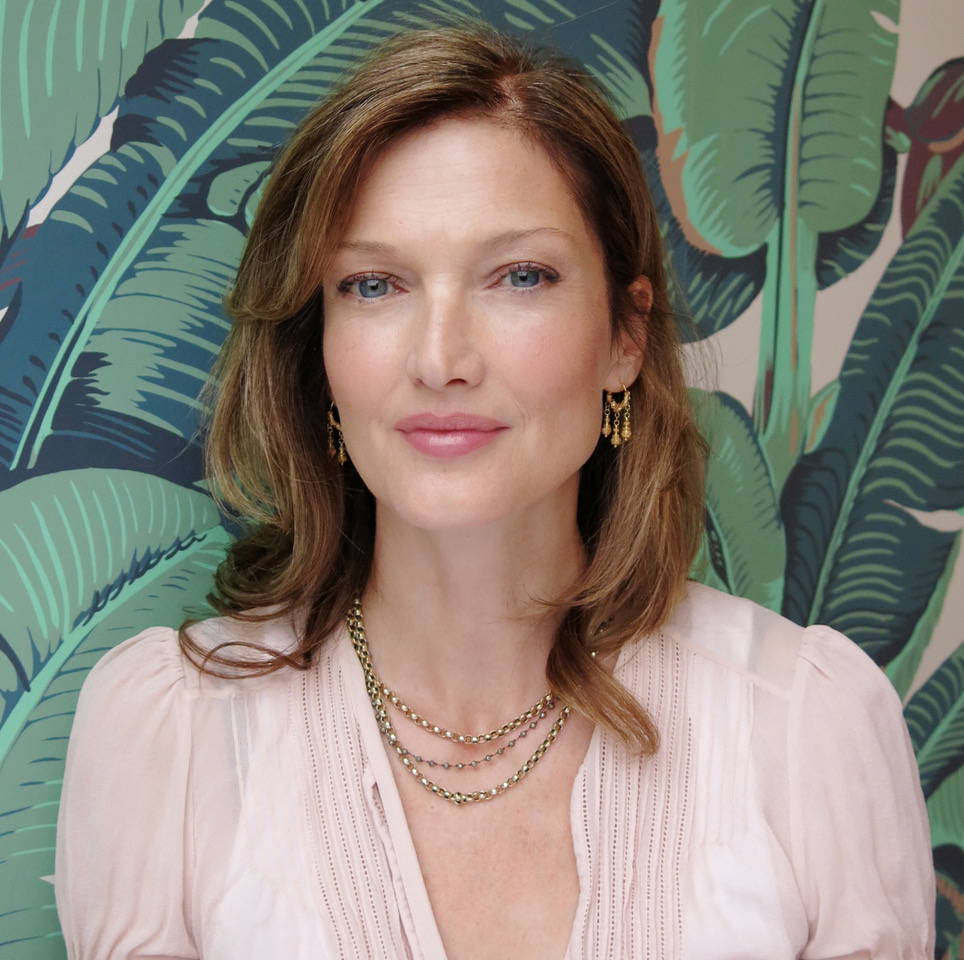 "Our brand philosophy is to see beauty as a whole. Beauty helps with healing if we feel and look our best we are in harmony with life. We have formulated infusions, salts, oils and balms to support health and beauty, herbs that support healthful ageing and longevity."
Rachel Landon is one of London's most in-demand naturopath/herbalists. She is a member of the Association of Master Herbalists, with a private practice in North West London, where she specialises in family health, encouraging and inspiring clients to be active participants in their own health and well-being. She is the author of Superherbs, an easy to follow book highlighting the best adaptogens to reduce stress and improve health, beauty and wellness and co-founder of Wilder Botanics, a line of organic and wildcrafted botanical formulas that holistically support vitality and wellness.
How did you get started turning your passion of herbalism into your career?
I started studying in 2000, I was working and decided I needed to move on from the career I was in and started a part-time course and I managed to start changing my passion into my career when I qualified in 2004.
What is the most difficult decision you've had to make to follow your calling?
I think it was probably only financial.
What has been the most challenging part of running your business?
Not taking time out, since we stated Wilder I think we have lived and breathed the business every day 7 days a week. I have a feeling it's like this for all of us in self-employment or starting a small business.
What has been the most rewarding part of running your business?
Meeting people at our sales and in our shop on Broadway Market ..we have met such lovely interesting people and made really good friends with other artisans. Creating new products, we have so many ideas that we want to manifest into reality and this part of Wilder's really exciting.
Can you tell us a little more about Wilder products and who they are meant for?
Our Wilder products started with a few tea infusions and the Herb infused Body oil which I made for myself and then created for friends before it became part of wilder.
I set out with the idea of making herbs a part of everyone's everyday life and creating something contemporary and beautiful made purely from natural organic herb-based ingredients.
Wilder is for everyone, every gender, age and we plan to make specific products for specific times in peoples lives.
How would you describe your brand philosophy?
To see beauty as a whole. Beauty helps with healing if we feel and look our best we are in harmony with life. We have formulated infusions, salts, oils and balms to support health and beauty, herbs that support healthful ageing and longevity.
As well as being a Mother of four children, you have written a book, developed a line of beautiful products, run an e-commerce store and have recently opened a Wilder Store in London. All of this as well as running your clinic! Do you have any tips for our readers on how to juggle a successful career and young family with such seemingly grace and ease?
Oh, I don't! I try ..but moments, not even days are smooth and rewarding, others not so good!
It's finding that balance that's hard but I recognise now nearly approaching my fifties to appreciate the moments and if things are really overwhelming knowing that things will shift again.
Diet, yoga, herbs, taking time out to breath and walk in nature are my staples …my husband is the rock though.
If someone were to ask you what you "do", what would you say?
I am a herbalist/naturopath using herbs, flower remedies, diet and naturopathic practices such as guided cleanses to help bring support & balance to clients lives through my practice and through our Wilder products.
Can you share the schedule of a typical day in the life? If there is no "typical" day for you, what constants remain?
Waking anywhere between 5-6.30 with the kids, fresh juice and bircher for breakfast, wrestling with the kids into clothes and school. Then it's either studio making, creating and ordering, or heading to our shop in Broadway Market. I try to go to yoga at least twice a week and walk the dog on the Heath or Scrubs.
At what moments are you the truest version of yourself?
In yoga and for about half an hour afterwards ..then it fades! When I'm chatting to our clients and definitely with my family and friends.
When it comes to your own wellbeing, what are some non-negotiables?

Yoga, our Cleanse & Refresh & Beauty teas, and Day & Night Face Oils, getting out of the city as much as possible even if it's just for the day and walking in the many parks, eating seasonal foods from the farmers market, trying to get enough sleep!
You radiate purity and beauty from the inside out. Do you have a beauty secret or hack you would like to share with our readers?
That is very kind, and right now much appreciated!
Without sounding cliched my husband Charlie really keeps me feeling centred ..keeping us all on track. I love Viridian's Black Seed oil supplement and Selenium supplement from Solar, alongside our teas which we have on rotate!
Our organic Day & Night Face oils took over a year to formulate and they're very special, the Night oil makes me look like I've had a good nights sleep when I haven't.
Any words of wisdom would you give to your younger self?
What would you say to someone who is sceptical about using herbs medicinally and can you give any examples of having seen first hand the healing power of herbs?
There is so much scientific proof now that herbs have the ability and constituents to provide healing. I have seen many clients, and my friends and family benefit from acute illness and be supported through chronic conditions with herbs, from high temperatures with flu to hormonal issues to chronic symptoms from autoimmune disease.
If you were on a desert island, what 3 herbs would you want with you and why? 
Nettle, the leaves of this herb are super rich in nutrients so these would keep me strong and healthy and the seeds would keep my nervous system supported. Echinacea to keep my immunity up and Astragalus the 'security blanket' of herbs.
How can someone who knows nothing about herbs and herbal remedies start incorporating these in their daily routine?
By making a delicious tea, creating a culinary herb garden and adding these to your salads, soups, dishes.
Taking a walk in your local woods and scrubland and seeing which plants around you that resonate the most and then taking these home & looking them up being careful to leave the root.
Who in the herbal or wellness field inspires you the most?
The late Christopher Hedley inspired me so much. I love Rosemary Gladstone, Bartrum, Hoffman, John Christopher are all inspirational herbalists and Anna Jones for food. A. Junger for whole well being.
A mantra that I have repeated over and over to all my kids:
I have a light inside my heart that was given to me when I was born and because of this light I am not afraid of anything or anyone.
Where can our readers learn more about you and join the Wilder community?