Posted on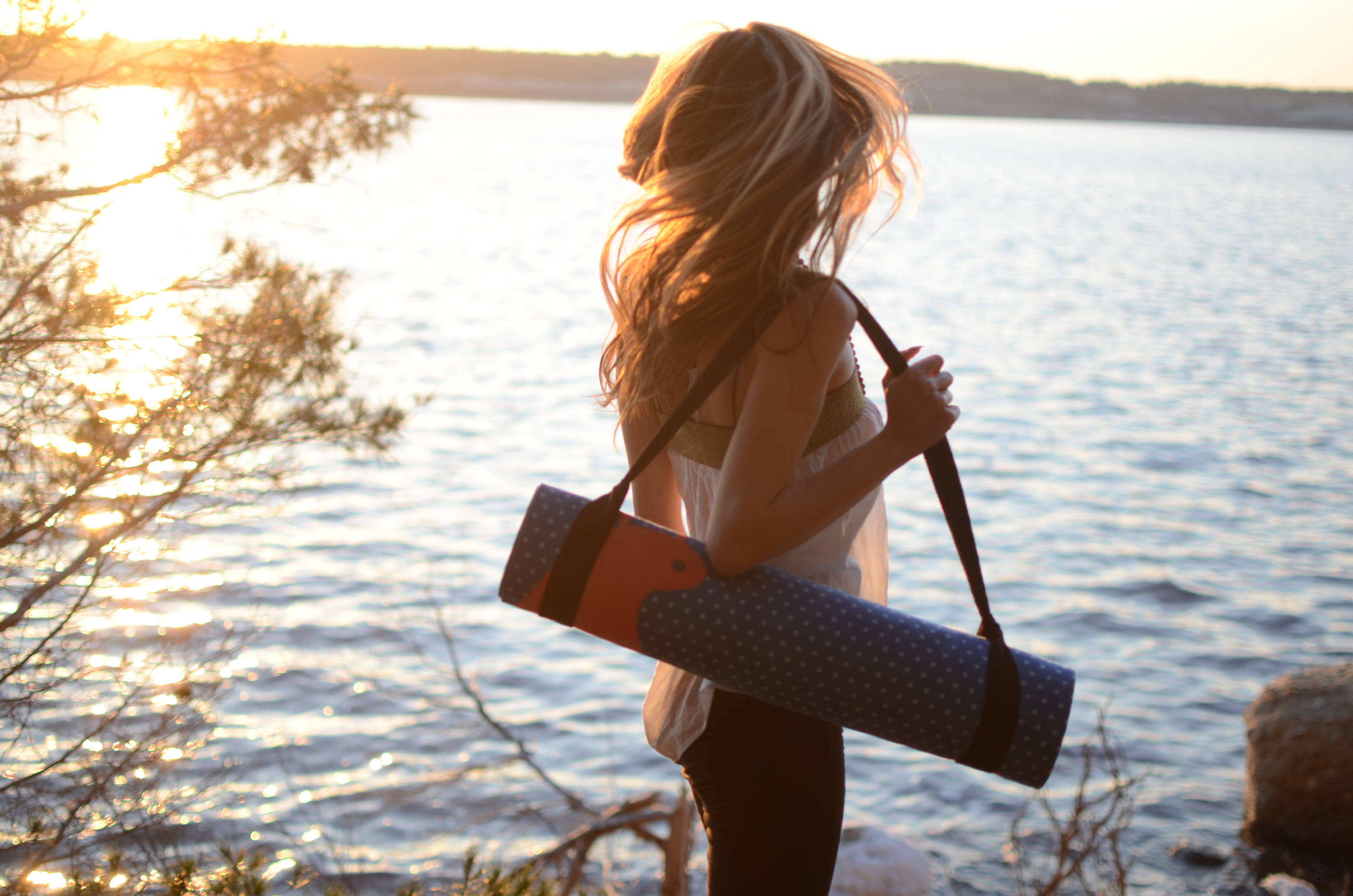 Hi there,

How are you all doing? This exceptional and worrying time feels strange, almost surreal, but we are adjusting here just fine.

We are fortunate enough to be based from home, so there are not too many disruptions to speak of other than having two energetic boys causing chaos around the house. BTW, this stint of homeschooling has clarified that I was NOT designed to be a teacher!

As for Bunnies & Zen, we have a plentiful supply of oils, wax, and gemstones so as things stand at present, we are still open for business.

We want to reassure all of our customers that when making products and preparing orders, we are maintaining high levels of hygiene which has always been the case.

I withdrew the boys from school a week before they officially closed, so we have been pretty much self-isolating for over two weeks. We are all well and do not have any symptoms.

We use Royal Mail to deliver orders and use the click and drop service, which means we can drop the postal bag into the post office without any contact.

If you are local to us, we are happy to drop orders to your doorstep or tea-lights can be popped through the letterbox.

We will keep you updated on any developments, but in the meantime, take care and stay positive.

Rachel & George x
---
Immune boosting wonder-herb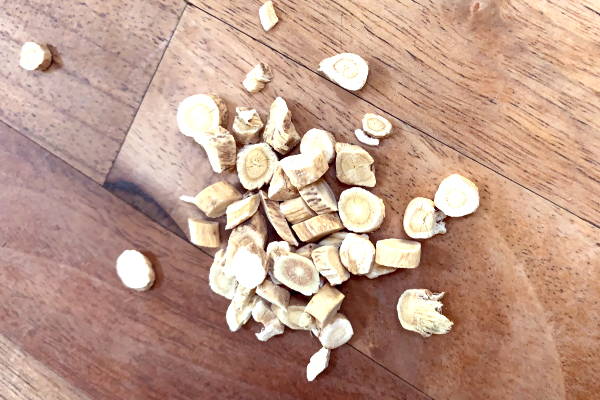 Once upon a time, we seemed to continually have some cold, virus or bug circulating members of our family. The boys would bring one bug after another home from school, and poor George would inevitably catch it and be ill for weeks or months at a time with chest infections. He'd be just about getting over one virus before catching another.
That was before my Herbalist Sebastian Pole introduced me to an amazing Chinese herb called Astragalus (Huang Qi). No doubt my ancestors used this herb regularly as it's a common ingredient in Chinese cooking where it's added to soups and hotpots alongside other herbs (especially during winter time) to keep all the family well.
I now realise that my Dad used to make these herbal soups for himself, which I suspect must have contributed to his strong, robust health. Dad was never ill despite being a 40 a day chain smoker whose only form of exercise was going to the shops to buy his newspaper and put his bet on at the bookies! His beverage of choice was coca-cola.
He would often start the day with a can of coke and packet of ready salted crisps watching with raised eyerows as I tucked into my bowl of porridge and flaxseeds. He never understood my love of yoga and all things wellness related.
I guess that despite his bad habits, the one good habit ingrained in him from being a child was eating good, home-cooked food and these nourishing herbal soups.
Back to the point, a couple of years ago I began making bone broths adding a small amount of Astragalus and would add this broth to all of our cooking (dahls, soups, bolognese sauce, gravy etc.). Since then, we don't seem to have had many bugs or viruses - not that I can recall anyway. Perhaps the odd cold here and there but nothing really to speak of and George's chest infections are a thing of the past. It could be down to several factors, but I think the addition of this wonder herb into our diets is the main contributing factor for sure.
If you're interested in trying it out for yourself, it's easy to make - especially if you have a slow cooker or crockpot.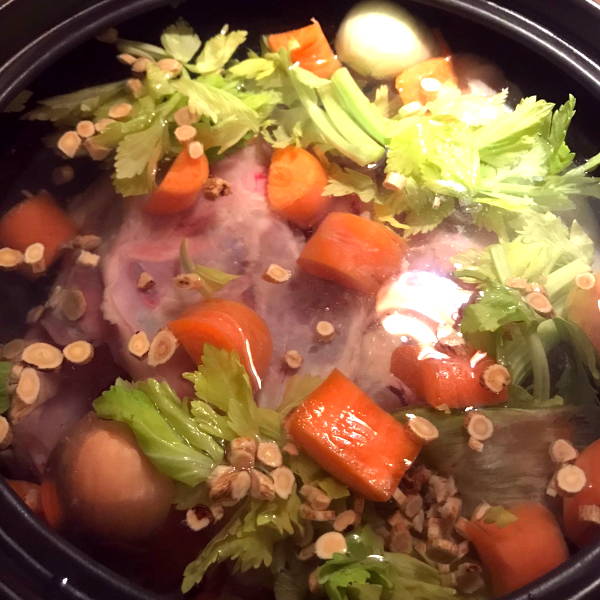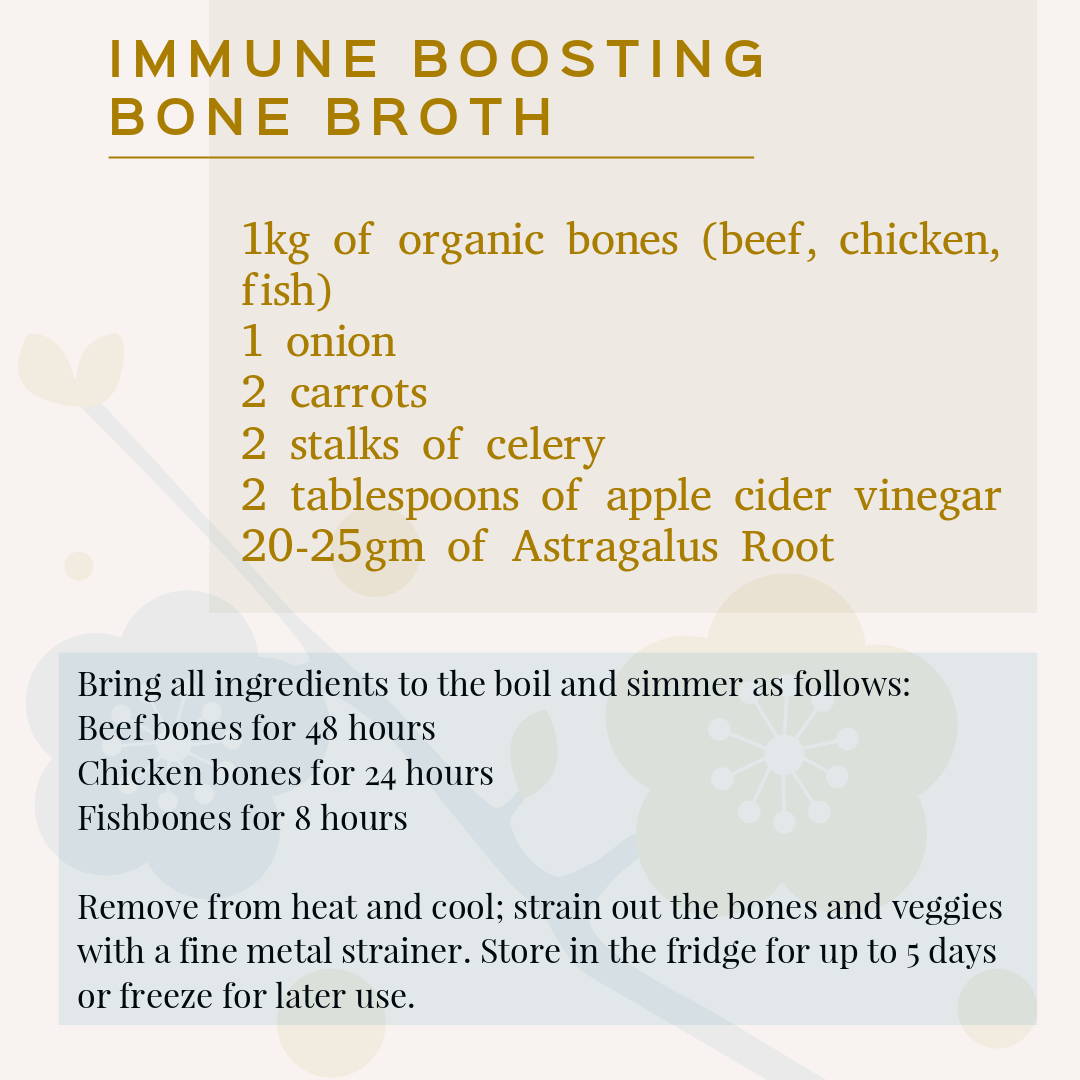 ---
Whilst it's a challenging and worrying time for all of us right now, every cloud has a silver lining. Mother nature is breathing a sigh of relief as pollution levels fall, life is slowing down, families are eating meals together again, and there's a remarkable feeling of community spirit where everyone's pulling together to help each other. The list goes on.
One particular benefit that I am enjoying is the plethora of online classes that are popping up everywhere. Courses, classes and teachers that some of us wouldn't usually have access to - either due to logistics or lack of funds, are now being opened up to everyone for free or at a reduced cost. Here are a few of my favourites to get you started..
MEDITATION: BEEJA MEDITATION 
Due to the current climate, Will Williams founder of Beeja Meditation is offering his Beginners Meditation Course online with 30% off. Beeja is also providing free daily live-streamed meditations on Instagram Live, which are a great way to spend twenty minutes if you want to unwind, relax and make the most of your free time.
I have been practising this form of meditation twice a day for the last four months and so can attest to its many benefits, including reduced anxiety and stress, better sleep and a lot more patience! This has been a turning point for me on so many levels. If you're looking to transform your life, this is it!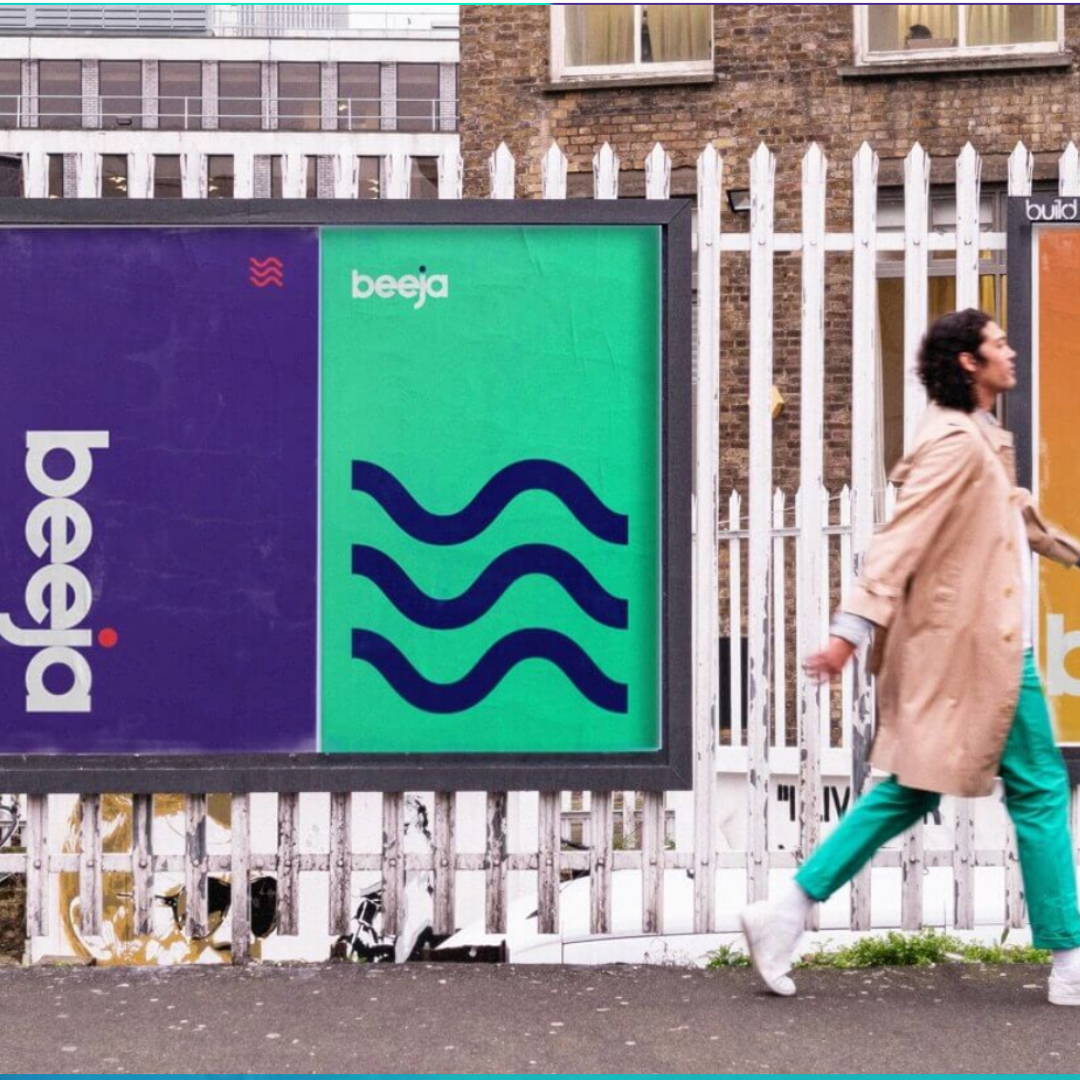 YOGA: LAURA MCDONALD
Laura is live streaming yin yoga classes from her home to yours! I have known Laura for many years, but as we live at opposite ends of the country, I have never had the opportunity to take one of her classes. OMG, imagine my excitement when she invited me to join her online yin yoga class!
Laura is one of the best yoga teachers I know of (just read her history and feedback) and trained with Yin Yoga teachers Bernie Clark and Diana Batts. Anyone is welcome, and Laura is offering her classes for free or a suggested donation. If you are interested, just drop Laura a message through her Instagram page.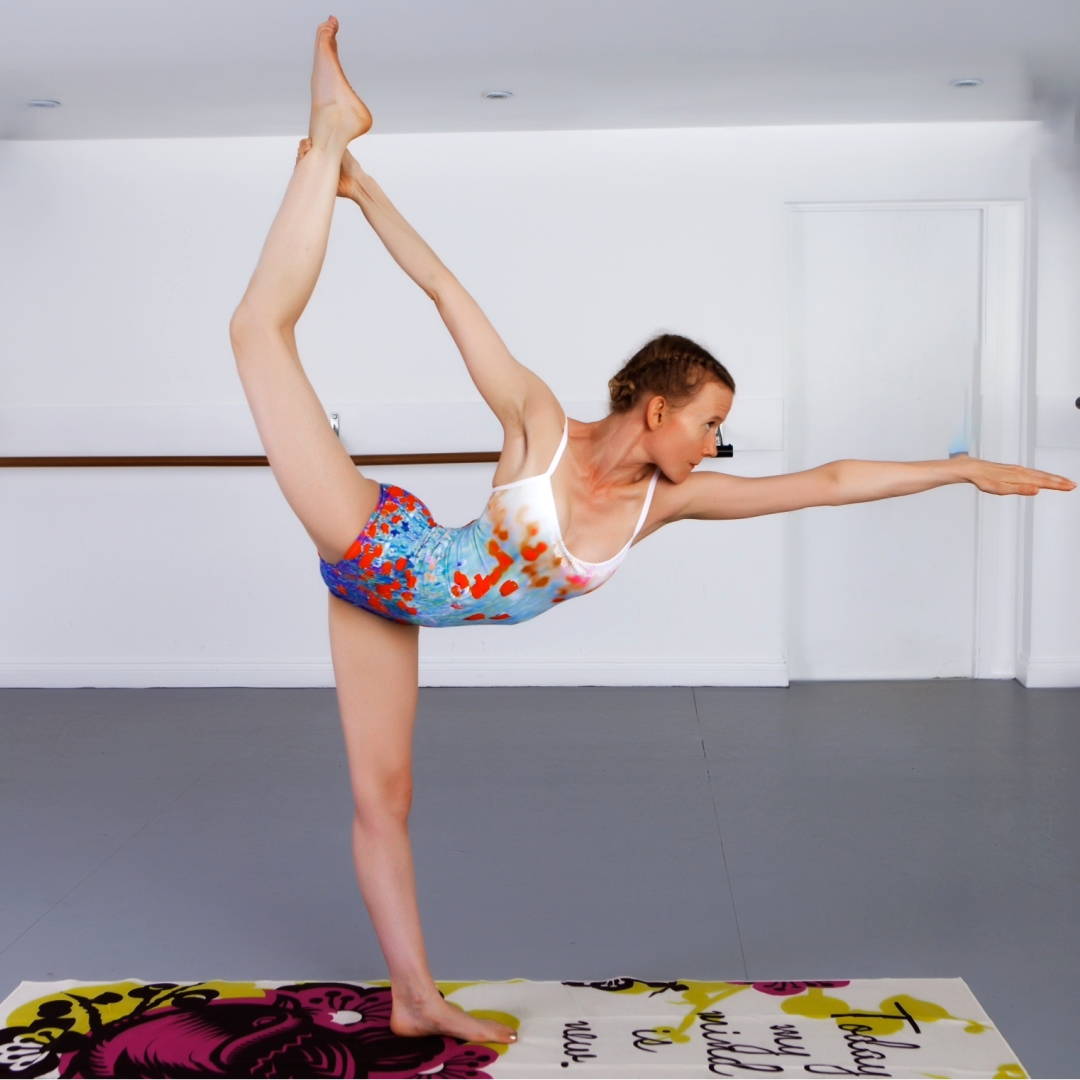 SOUNDBATH : JASMINE HEMSLEY
Every Saturday night on Instagram Live, Jasmine Hemsley  is live-streaming her #saturdaysoundbath using the soothing tones of alchemy crystal singing bowls. I participated in my first one a few weeks ago, and I've got to say, this was one of the most blissful soundbath experiences I've ever encountered.
The recordings are still available on Jasmine's IGTV channel to enjoy whenever you need a reset or time out so light a candle, get cosy under a blanket and enjoy. Pure bliss!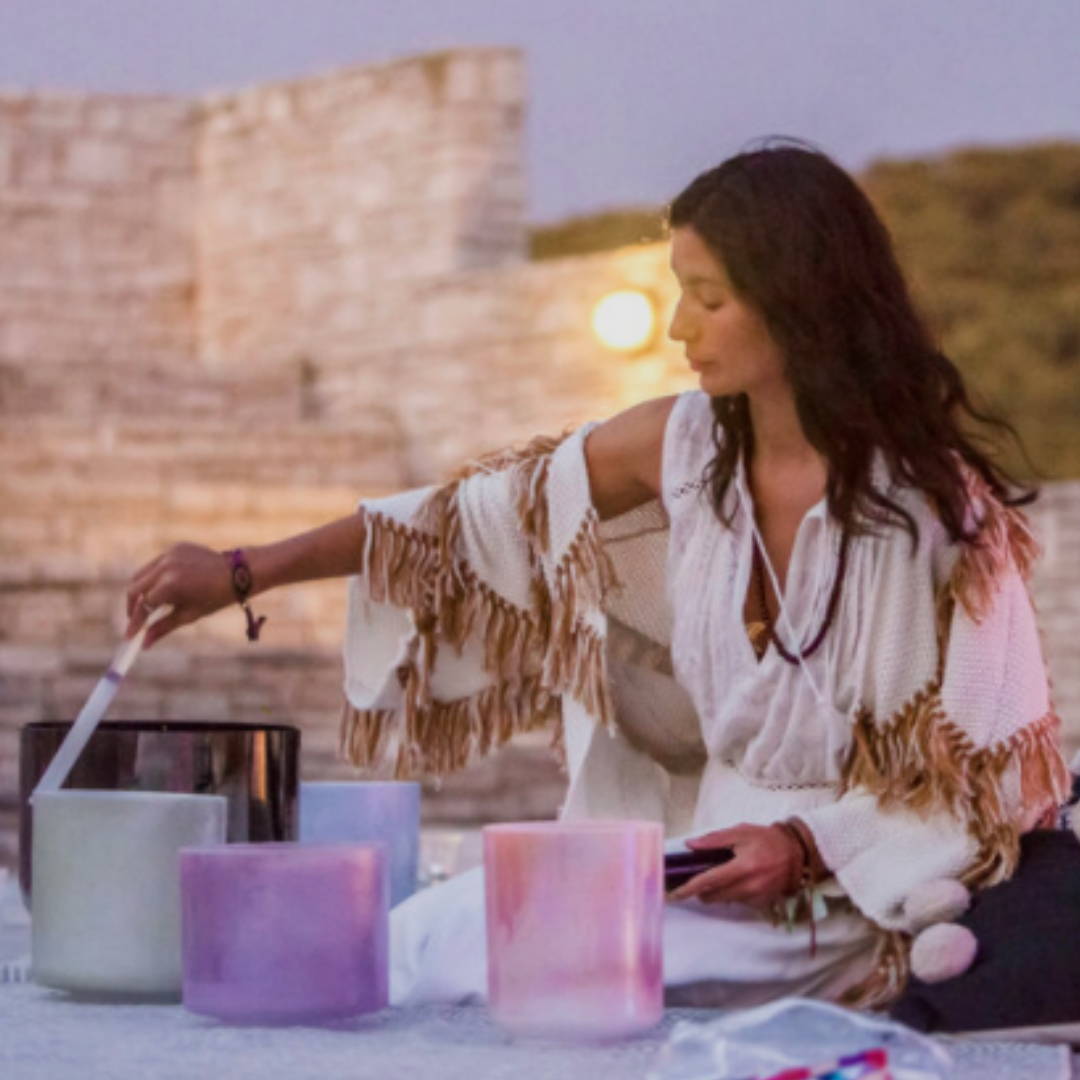 HERBS: ABBY'S HERBAL CLINIC 
As well as meditation and yoga, herbs are my go-to when feeling anxious and ungrounded. If you feel that you could do with a little herbal support right now, Abby is offering sliding scale fees to reach out to those most severely financially affected by the current situation. Consultations are taking place online and, if required, herbal medicines can be delivered by post or to your doorstep if you are local.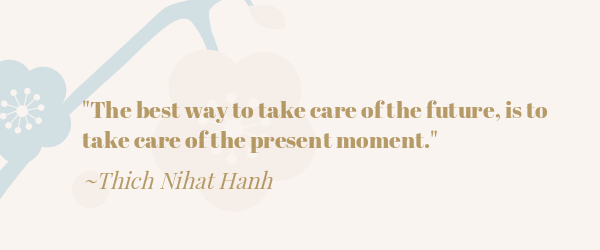 ---