Posted on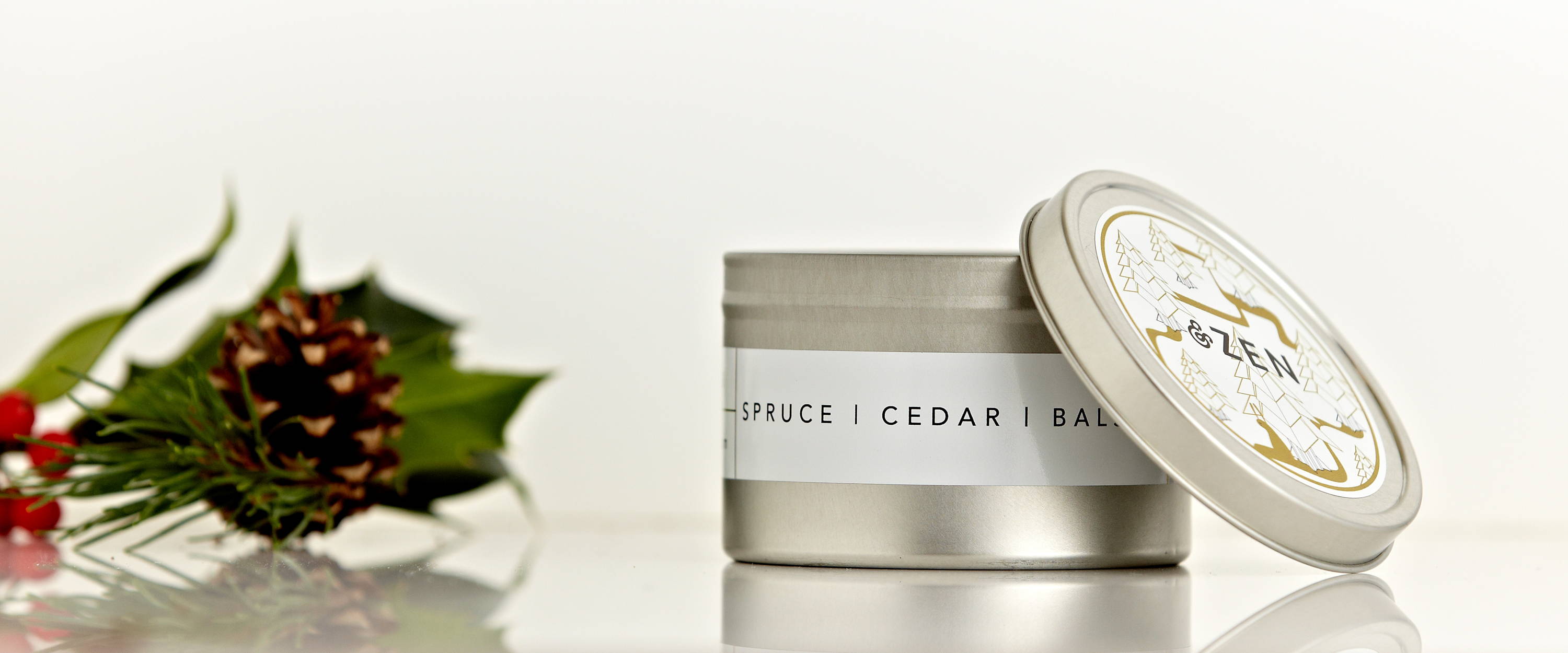 A TIME FOR GIVING
Christmas is a time for giving, so here's a little treat from us! Spend £40 or more and we'll pop one of our Spruce | Cedar | Balsam Meditation Candles  (worth £22!) in with your order.
This Christmassy candle would make a lovely last minute stocking filler for that hard to buy for friend, or even better a little treat for you! Go on.. you deserve it! 💛
*Free gift offer valid until Tuesday 19th December Midnight (GMT)
---
Stay Zen this Christmas!
I'm a bit of a stress-head at the best of times but come Christmas, my stress levels usually skyrocket off the chart!

I'd love to be one of those cool, sophisticated just 'take it as it comes' kinda girls, and I do try, but I guess it's just not in my nature.

I do love Christmas.. I just don't like the added pressure it brings.

It would help if I weren't such as perfectionist, and I didn't have a tendency to feel guilty about.. well, just about everything!

Since I started practising yoga and meditation, I've got a teeny bit better. I'm learning how to let the control freak in me loosen up (every now and then 🤭) and keep reminding myself that everything doesn't have to be perfect.

If I'm feeling overwhelmed or anxious, I take 5 minutes to just breath. It helps to get things back in perspective.

I also remind myself that it's ok to say no sometimes without feeling guilty (although that one doesn't come so easy!).  

So if you're anything like me 🤓, you will love this week's blog article by our guest writer Ani (yoga teacher + Ayurvedic consultant - and take it as it comes kinda-gal!).
Read on to pick up some tips on how to stay cool, calm and grounded at this busy time of year. x
---
Last posting dates for Christmas
Make sure that B&Z is under the tree in time! Please take note of our last postings dates below:
Towels & Candles
For guaranteed UK Christmas delivery, order by:
Wednesday 20th December 12pm GMT
For guaranteed Europe delivery, order by:
Sat 16 December 12pm GMT
Combo Mats
For guaranteed UK Christmas delivery, order by:
Thursday 21st December 12pm GMT
For guaranteed Europe Christmas delivery, order by:
Friday 17th December 12pm GMT
Posted by Rachel Kocerova