Posted on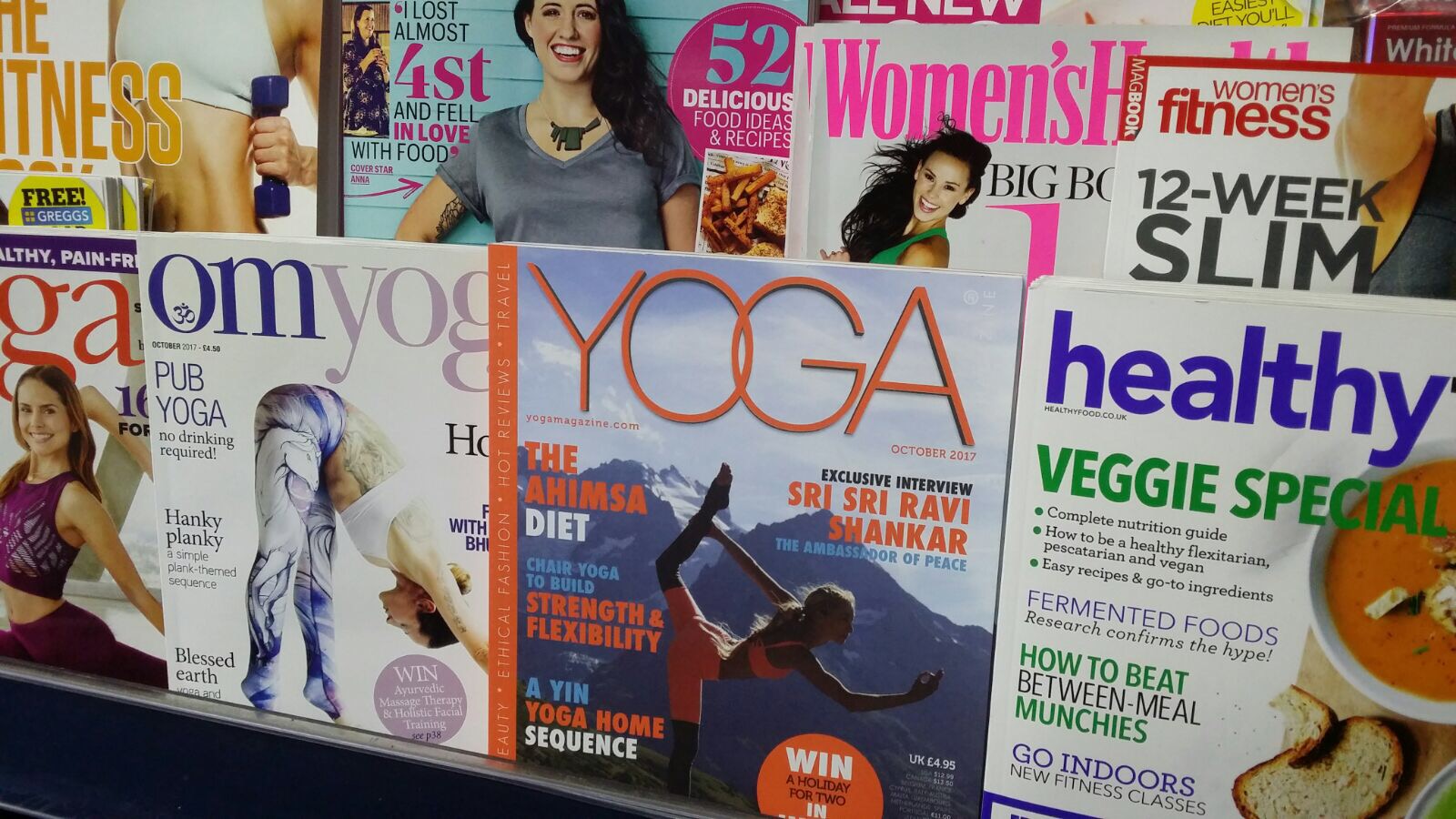 ---
A coffee date with COVER GIRL Alex. ☕️ ❤️ 🐰
---
So what's new this month? Thanks to the help of our g-o-r-g-e-o-u-s French Brand Ambassador 🇫🇷🐰 Alex Cerrato we've only gone and landed ourselves on the bloody cover of Yoga Magazine.. (well, our combo mat to be more precise) WAAAH!! Fame at last! 👯🎈 👯🎈👯🎈👯🎈...
We were beaming with pride seeing these two beauties (Alex and our bunny) here on the shelves at WH Smith!
Talking about Alex, you may remember that we promised a while back (oh maybe about a year or so ago 🙈) to introduce each of our ambassadors to you.. (If you know us well enough by now, you will know that we like to take our time 🐌 with things..).
Since Alex is kind of a celebrity now, we figured this would be the perfect time to sort that well overdue coffee date and get to know her a little bit better. I was especially looking forward to this mini-interview and having the opportunity to get .. how shall I put it, nosy! I don't know about you, but I always envy that certain je ne sais quoi French women have that makes their beauty seem so effortless, yet completely refined.. (Alex to a T!!) so I was interested to find out just how they do it. (My beauty (if you want to call it that) is a little less 'effortless' so I will definitely be trying out some of her insider tips!).
Enjoy!
---
Get 25% off our Take A Breath Combo Mat.
---
---
Suffering from dry skin?
---
🙌 Did you know.. 🙌 our meditation candles are made from natural plant wax and essential oils and DOUBLE UP as a nourishing body oil? Blow out the candle and wait 2 minutes before applying to the skin. Drizzle the warm oil over any part of the body in need of a nourishing treatment, including hands, dry elbows or heels.

I suffer from very dry skin (especially in winter when I resemble some kind of snake shedding skin!). I've not come across many natural moisturisers or oils that help with the dryness, but this oil really does make my skin feel silky smooth without being too greasy. ❤️
---
You've gotta be kidding..😳
---
And finally, we are due to launch a (well over-due) new product line next month. You will be the first to know, so keep your 👀's peeled for further news in a couple or so (🐌!) weeks time.
Posted by Rachel Kocerova