Posted on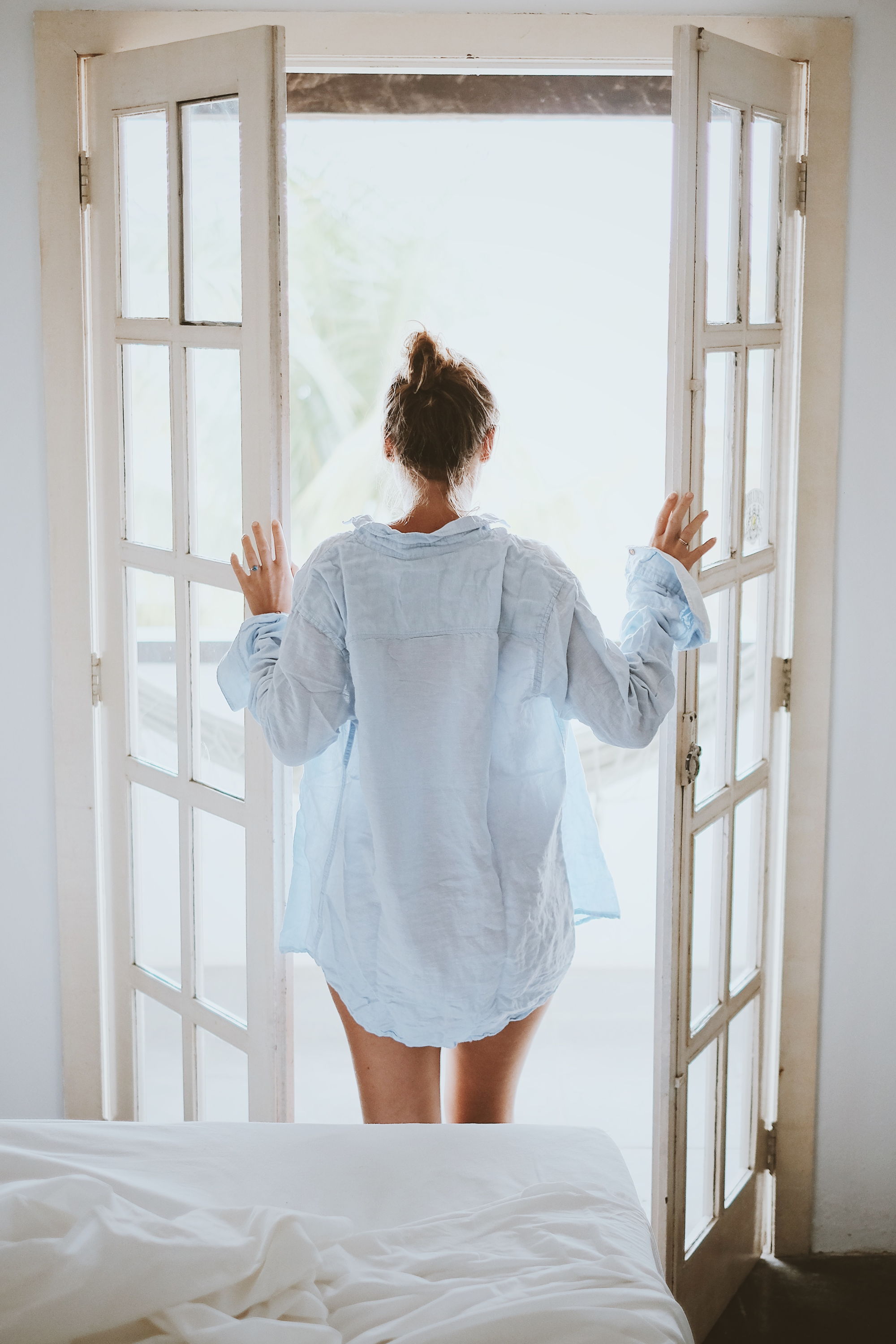 First, we start with our preparation of the body for the detox.  Do this for as long as you can, but if you can do it for at least three days to a week that would be great. To start eliminating all the toxins and getting ready for the detox give up (or reduce drastically) your intake of caffeine, tobacco, booze (sorry!), wheat, dairy, sugar, processed food, fast food, all nightshade vegetables (potato, tomato, aubergine, peppers) and meat.  
Unlike many detoxes, Ayurveda doesn't advocate juice or smoothie cleanses especially at springtime. Instead, make a kitchari with white basmati rice and mung beans, it should be wetter in texture rather than dry and eat that three times a day with organic ghee. This has enough nutrients to keep you going but is easy enough to digest to give your digestion the rest it needs. 
Please don't be put off with the idea of making kitchari. It's very quick and easy to make. You can follow my recipe here. 
Try to eat three meals a day but if you need to eat more that's fine just leave three hours between meals.  If you can, take an herbal medicine called Triphala at night before bedtime.  Capsules or tablets are best as it can have a difficult taste for people unaccustomed to it. 
If you feel that you need some vegetables with your kitchari, you can steam, leeks, dandelion greens and bitter greens to go with it on the side with a little rock salt and ghee as a garnish.
Drink plenty of room temperature water and herbal teas to aid your cleanse, ensure you get your rest in and take it easy.  Cancel anything you can put off and if you can, do a few minutes of gentle yoga each day.  Even ten minutes of meditation a day is enough to see the benefits.  Our 'Make You Calm' Aroma Pot would be our candle of choice to create a relaxing atmosphere. 
Do this for one week, and you'll start your day with a spring in your step.   
Once you've done a week on the kitchari cleanse, don't be tempted to slip into bad habits straight away. Your body has started the cleansing process and may have a few toxins it's in the process of eliminating so we need to be gentle to the body, and it will take time getting back to normal.  Stick to whole foods, fresh fruits and vegetables and slowly introduce these back into your diet.
During springtime, it's best to continue to cook your food gently to aid with digestion, so slowly introduce steamed veggies back into your diet and gentle whole foods. Try to stay off the eliminated foods and drinks for as long as you can so your body, which is now quite clean, can stay clean and doesn't get overloaded with toxins straight away. At a minimum, if you can do this for three days after that's great!
Good luck with it and remember, three days preparation, a week's purification and three days rejuvenation is the key to your body feeling cleaner and functioning better helping to keep disease at bay. 
Posted by Rachel Kocerova