Posted on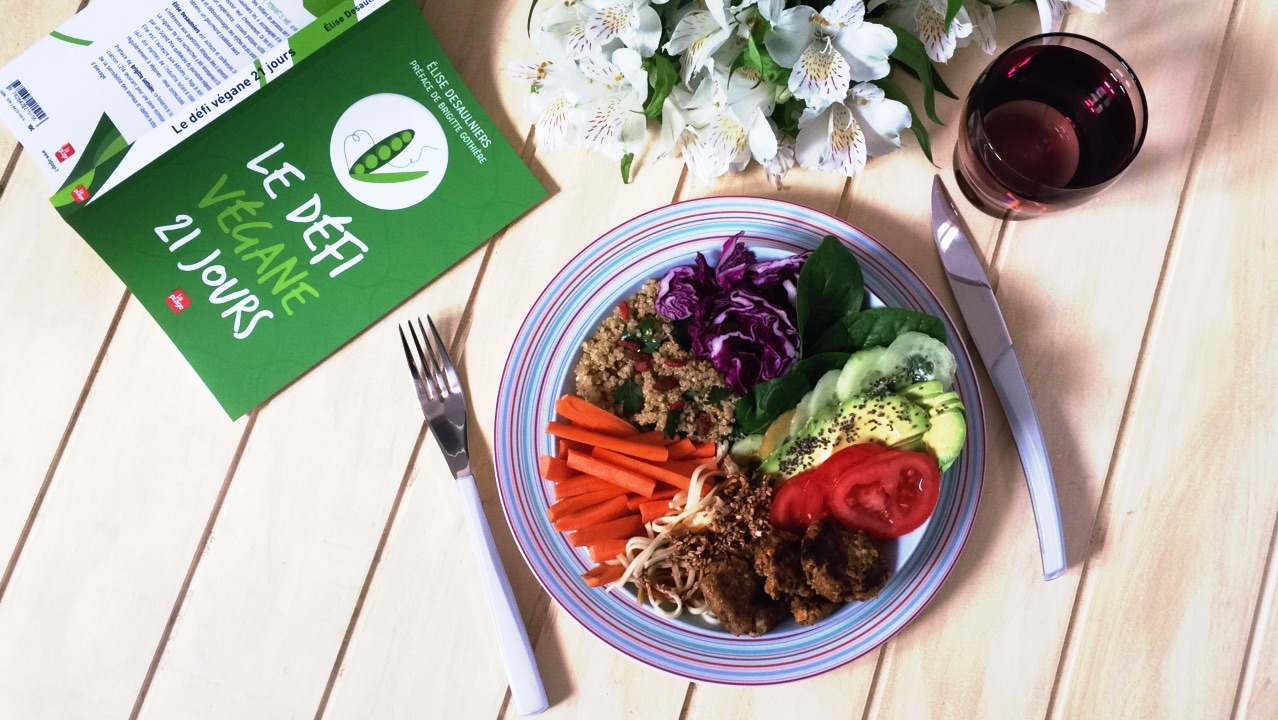 I love eating colourful chia bowls for breakfast with plenty of fruit, seeds and nuts on top, but as a real healthy dish I prefer the Buddha Bowl.
One of the advantages of this recipe is that you can adapt it according to what you love and the vegetables you have at home. The Buddha Bowl is an all-in-one dish which combines vegetables, grains, pulses and oilseeds in a big bowl. It is an easy, healthy, creative and substantial dish that keeps you feeling full until the next meal.
As it is a big bowl full of healthy ingredients, one real recipe doesn't exist. There are endless possibilities, all adaptable according to your taste. Cooked, raw, vegan, vegetarian or not, big or small, we can put almost anything in it. Here is my favourite recipe:
🐰 Put some lettuce leaves or fresh baby spinach in a bowl.
🐰 Add a portion of grains (quinoa or bulgur work best).
🐰 Add a handful of whole rice or rice noodles.
🐰 Add a portion of chickpeas (or beans or lentils).
🐰 Create a beautiful veggie rainbow with your favourite vegetables (avocado, roasted sweet potatoes, beetroot, carrots, zucchinis, tomatoes, radishes, cabbage, cucumber, green onions).
🐰 Add some nuts (I crumble a mixture of six nuts) and seeds (chia, sesame, poppy seeds).
🐰 Dress it up with some olive oil and spices or your favourite (healthy) dressing!
🐰 Add fresh-cut aromatics, such as parsley, coriander or mint.
🐰 Add your favourite vegan steak or, my favourite, yummy falafels and homemade hummus to dip it in.
Bon appétit!